Our Team
Pacific Thyme Catering & Events is a partnership combing expertise from the kitchen, catering, and hospitality industries. We share a passion for creating culinary experiences for our clients with incredible food, memorable service, and gracious hospitality.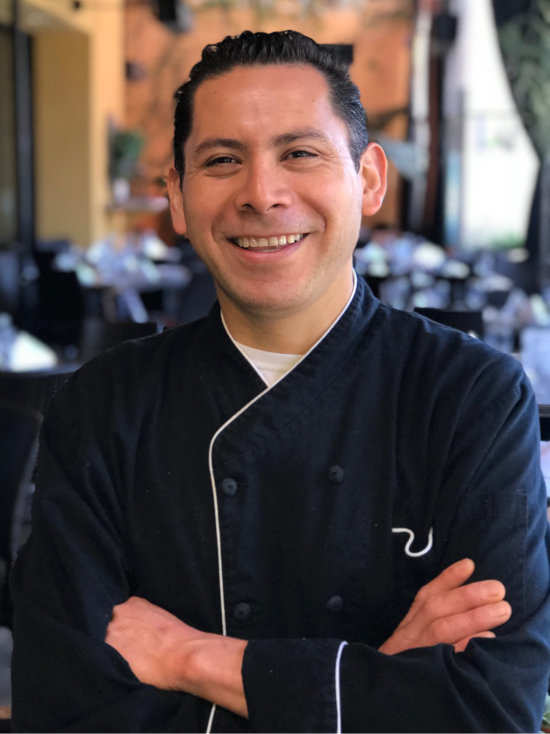 Eudocio "Jaime" Carachure
Chef Carachure was born in southern Mexico where he gained interest in the culinary arts while helping his grandmother cook.
He moved to the United States when he was 16 and began his career in the kitchen. He earned his first executive chef position in his early 20's but decided to advance his knowledge by attaining a culinary arts degree, graduating with honors.
Jaime has over 20 years experience and is versed in all cuisine styles. As the executive chef at prominent Orange County restaurants, Jaime received many reviews for his spectacular flavors and gorgeous presentations.
Jaime believes food is the quintessential pairing for any gathering and will create the perfect dishes for your experience. He is addicted to creating new flavors and beautiful works of art, which is why Jaime's been named one of South Orange County's top chefs.
With his years of experience and refined palate, he is sure to make your event one that people will never forget.
Enzo Scognamiglio
Through service to the community, as both an entrepreneur and philanthropist, restaurateur Enzo Scognamiglio has become a well-known and highly regarded member of the Dana Point business community.
Since 1993, Enzo has been the proud owner of Brio Tuscany Grille, a sought-after restaurant and martini bar. His restaurant ventures have included Brio Mare in Laguna Beach, as well as Brio Tuscany Grille in Corona del Mar.
Prior to opening Dana Point's local hotspot, Enzo owned the Madison Steakhouse in Long Beach – the largest steakhouse in the U.S. He has held the Director of Food and Beverage position at the Renaissance Hotel in Long Beach and acted as the General Manager of the Arriba Restaurant Group in Los Angeles. He also held the role of Director of Food and Beverage at the Mayfair Hotel during the Los Angeles Olympics of 1984 and spent over five years in the cruise ship industry.
Born and raised in Napoli, Italy, Enzo grew-up in a large family, where he learned the value of relationships and the importance of building strong businesses through the empowerment of people.