Nestled in the heart of Dana Point on the corner of Camino Del Avion and Niguel Parkway – Brio Tuscany Grille, established in 1993, invites you to gather with friends, family and co-workers to experience the flavors of Italy without a passport!
Bringing the pleasures of Italian cuisine to Dana Point, our authentic Italian chef-inspired recipes are sure to tempt any palate. We believe that to eat well is to live well.
Known for our authentic Italian specialties, Brio features a hardwood infused pizza oven, oven-roasted steaks, fresh fish and appetizing pastas. In addition to our fully stocked premium bar, we also offer an extensive list of Italian and California wines.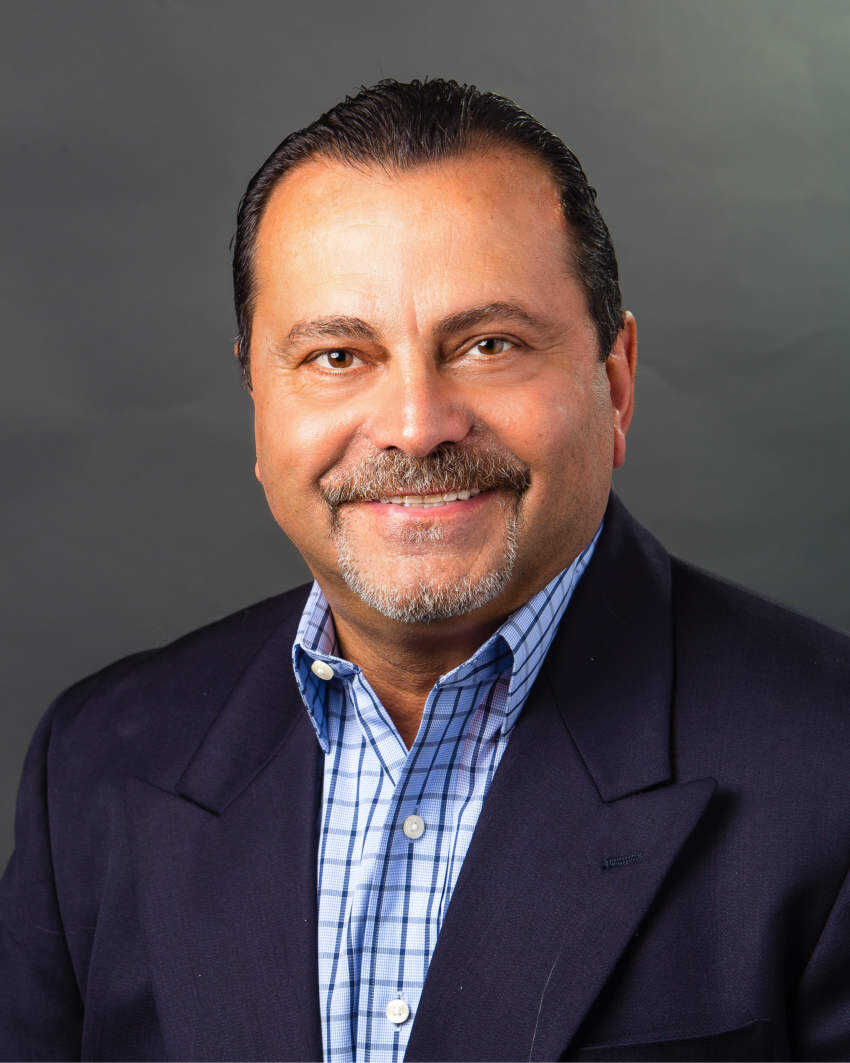 Enzo Scognamiglio
Proprietor
Through his service to the community as both an entrepreneur and philanthropist, restaurateur Enzo Scognamiglio has become a well-known and highly regarded member of the Dana Point business community.
He explains, "In seeking election to the Dana Point Chamber of Commerce Board of Directors, my more than 25 years in the South Orange County area, as a resident and a businessman, will prove a valuable asset to the organization." He adds, "I am a straight shooter. I say what I mean and, if I promise to do something, it will get done. I will bring common sense to the Chamber, as an active member and not just another name on the list."
His experience from owning four national Subway restaurant franchises and founding several other eateries to managing a number of Southern California apartment complexes has made the name Enzo Scognamiglio synonymous with quality customer care, while earning him an esteemed reputation in the hospitality industry.
Since 1993, Enzo has been the proud owner of Brio Tuscany Grille, a sought-after restaurant, martini bar and nightclub, while also the current owner operator of two Subway restaurants in Dana Point. His restaurant ventures have, moreover, included Brio Mare in Laguna Beach, as well as Brio Tuscany Grille in Corona del Mar.
Prior to opening Dana Point's local hotspot, Enzo owned the Madison Steakhouse in Long Beach – the largest steakhouse in the U.S. He has held the Director of Food and Beverage position at the Renaissance Hotel in Long Beach and acted as the General Manager of the Arriba Restaurant Group in Los Angeles. He also held the role of Director of Food and Beverage at the Mayfair Hotel during the Los Angeles Olympics of 1984 and spent over five years in the cruise ship industry.
With philanthropic endeavors holding a high priority in his life, Enzo has served on the Board of Directors of the CARE Foundation (Contributing Academic Resources to Education), a foundation established in 1992 to support all Capistrano Unified School District students. He also held the post of Foundation President in 2009-10.
Since 1996, Enzo has been a member of the Pediatric Brain Tumor Foundation, earning recognition as its fundraising champion over the last five years. He's further served on the Orange County Sheriff's Department Advisory Council, and is a lifetime member of the California Highway Patrol Foundation.
Born and raised in Napoli, Italy, Enzo grew-up in a large family, where he learned the value of relationships and the importance of building strong businesses through the empowerment of people.
He and his wife, Jill, raised their two children in Laguna Hills, where they also team on several business ventures. He holds a degree in Restaurant & Hotel Management from Avellino College in Napoli, Italy.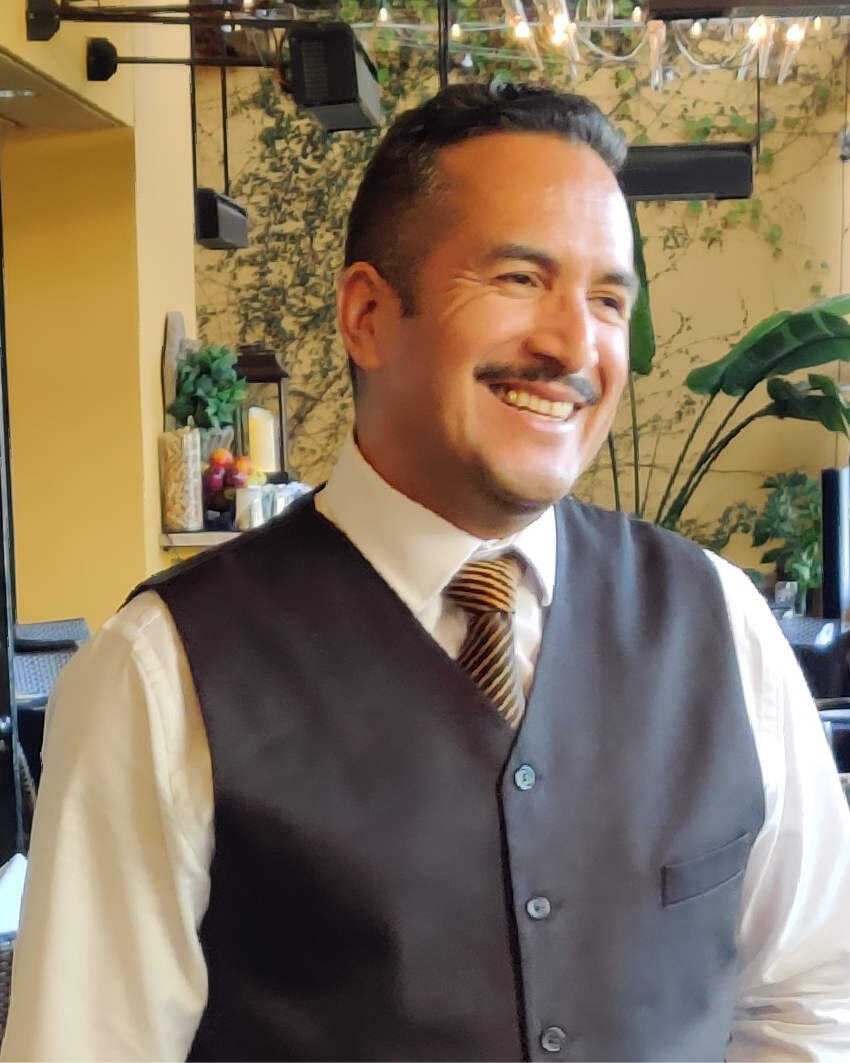 Peppe Rivera
General Manager/Proprietor
Growing up in a family that, while eating breakfast, enthusiastically discussed what they would be enjoying for lunch and dinner, Peppe's first love is cooking.
Upon graduating from Le Cordon Bleu Mexico, he gained international experience as a Sous-Chef and restaurant manager in Puerto Vallarta, Tijuana, Costa Rica and the United States. Over 25 years, Peppe has worked in several local restaurants throughout Southern California.
The year 1998 was a milestone. Peppe and Enzo met, and decided to reinvent Brio as Dana Point's premier dining destination, combining culinary sophistication with exciting nightlife.
The two men transformed Brio into an Italian steakhouse, grounded in the regional cuisine of Tuscany, while also adding a few culinary wildcards.
Peppe's role soon changed from chef to general manager/Proprietor to leverage his skills in business and management. However, he continues to enjoy giving feedback on the creation of new dishes.
Born and raised in Morelos Mexico, Rivera moved to California in 1993. In Seeking for the American Dream which he achieves with his dedication and hard work, he currently serves as of Board of Director of one of the Best Chamber of Commerce in Orange County California
He and his wife Maritza raise their two children Enzo & Peppe in Laguna Hills California, Rivera is most proud of his Children & Wife
Rivera's biggest achievement is his Family " Other things may change us, but we start and end with the family.
Marco Scognamiglio
Proprietor
Having been exampled work ethic and savvy in the stewardship of family business, entrepreneurship and service were in his blood. In his most formative years, the home had a home-away-from-home as he grew up in the back of the family-owned and operated restaurants.
Both of these locations proved to be catalytic in the intrigue and direction Marco's life was to take. In a subway restaurant in Laguna Beach, behind the counter was an eager, attentive and opportunistic young boy. Stocking shelves of chips and packing kids-meal bags sparked ideas that resulted in middle school hustling: "snack shack in a backpack". With an assortment of quick eats and the convenient accommodations of short-term loans (if and as necessary), Marco bloomed his first independent taste of entrepreneurial pride.
Today he owns and operates six subways restaurants and though not out of a backpack, is still serving local schools with breakfast sandwich options.
At the age most kids are learning to peddle and watched on by the adoring audience of Brio's early staff family, he learned to ride his first motorcycle in the back alley of Brio. Over many years of shared moments such as that, his own long hours as part of the team, and even the most intimate of holidays spent together with the Brio staff family, Marco was honing his skills, a love for working with people and in the service industry.
However, the mounting enthusiasm for motorcycles could hardly be squelched. While at Arizona State University securing a business degree, Marco was a founding member of a motorcycle club that celebrated the shared passions of riding. Thinking there was potential to make a career of his greatest interest, he pursued a corporate role with a reputable motorcycle brand and found that he missed the family and thrived where he first planted the roots of business and experience
Today, Marco continues the Brio legacy with his father Enzo, is still an avid motorcycle rider and is keen to adventure, of the business type or otherwise.
 HOURS
Lunch: Monday - Friday: 11:30AM-3PM
Dinner: Sunday - Thursday: 4-9PM
Friday & Saturday 4-11PM
Find Us
Brio Tuscany Grille
24050 Camino Del Avion Suite B
Dana Point, CA 92629
Have An Inquiry?
Give us a call
949.443.1476